This week's freebie is a small yet continuously updated list of 20+ latest SEO & Online & Internet & Web Marketing icon sets for free download.
All the icon sets are carefully hand-picked by 365webresources.com and you can use them free for multiple purposes.
Great for SEO service websites, Website Optimization websites, E-Mail marketing/Social Media Marketing/Video Marketing/Mobile Marketing websites, Keyword Research websites and Link Building service websites.
May 02, 2022 Update:
A set of SEO & Marketplace 3D icons made purposely for designers, developers, and others who work with marketing, media, or simply business.
Mar 05, 2020 Update:
A set of 80+ full free social media marketing icons for Adobe Illustrator.

May 25, 2018 Update:
These icons are available in Ai vector format. You can make changes easily and can be used in both personal and commercial design projects.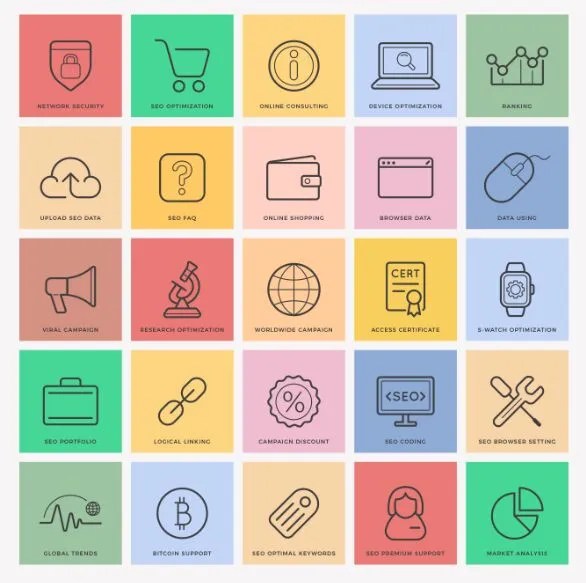 Feb 22, 2017 Update: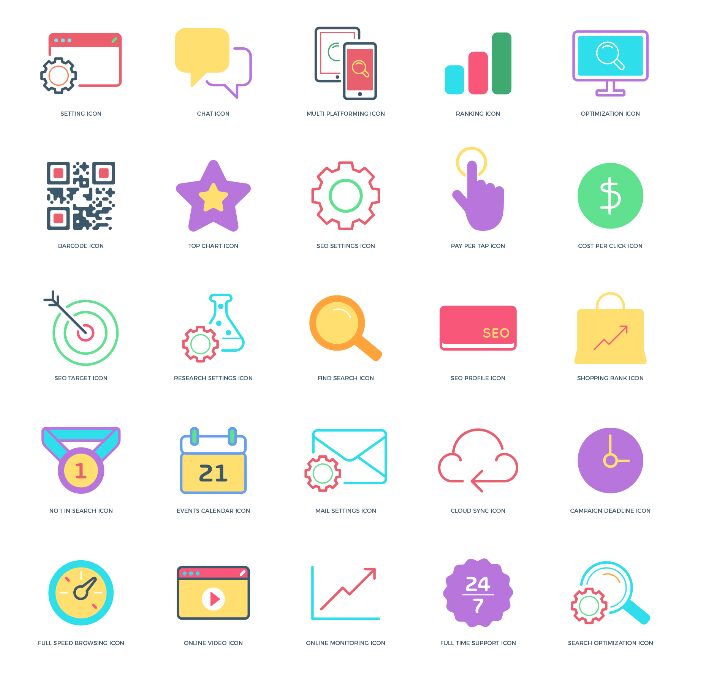 Jan 20, 2017 Update:
The SEO Line Art Icons Set  is perfect for adding a light-hearted and playful tone to your work! Designed by Anna Sereda, this bundle is perfect for websites, prints, posters, applications or infographics. This set includes 2 SEO line art icons sets with different backgrounds (36 icons in each set) and 3 web development line art icons sets (25 icons in each set).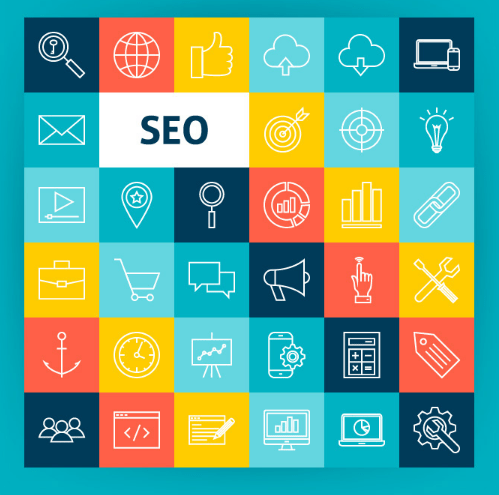 Dec 13, 2016 Update:
A sweet little SEO icon set that consists of 15 different icons. Perfect to use in your marketing and SEO projects. The download includes PNG files in Black/White, the PSD file and the Illustrator file.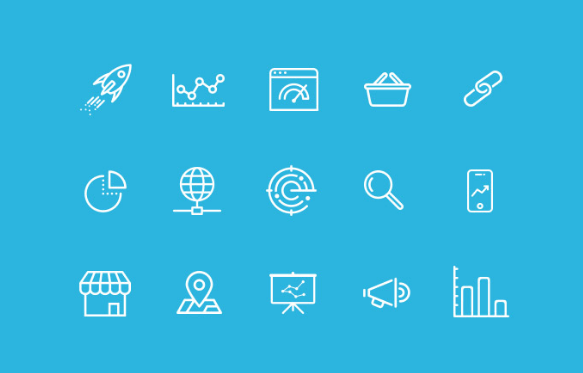 Dec 07, 2016 Update:
A set of 40 SEO related flat icons. They are easily editable and ready to use icons that are perfect for your UI designs, infographics, and other creative projects.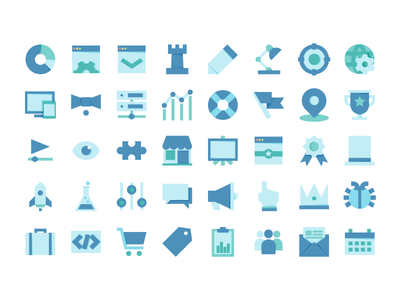 June 20, 2016 Update:
12 free SEO Glyph Icons Free download available in PSD, EPS, Ai files.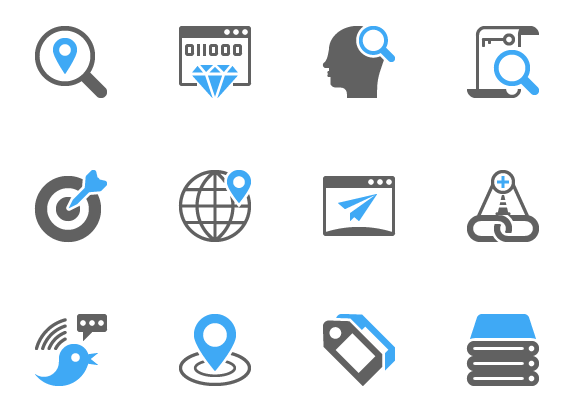 June 14, 2016 Update:
Free 12 SEO Flat Icons in AI, EPS and PSD.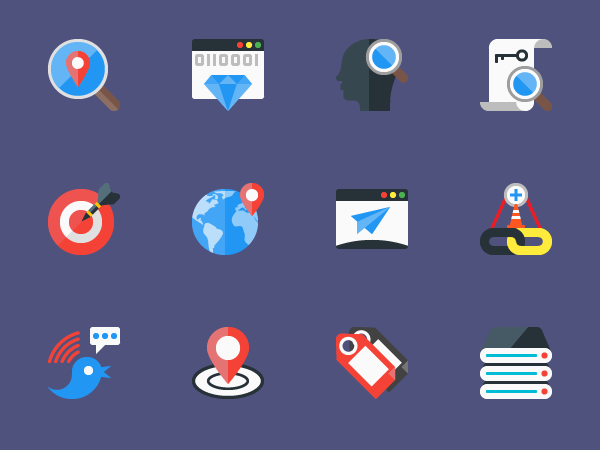 March 31, 2016 Update:
SEO Flat Icons comes in 4 different styles. It took a lot of coffee to carefully design and create this icon set. Perfect for use in: Website, Presentation, SEO and Marketing Agency Services, Promotional Materials, Illustrations or Infographics.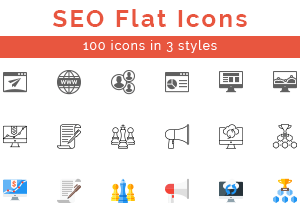 26/02/2016 Update: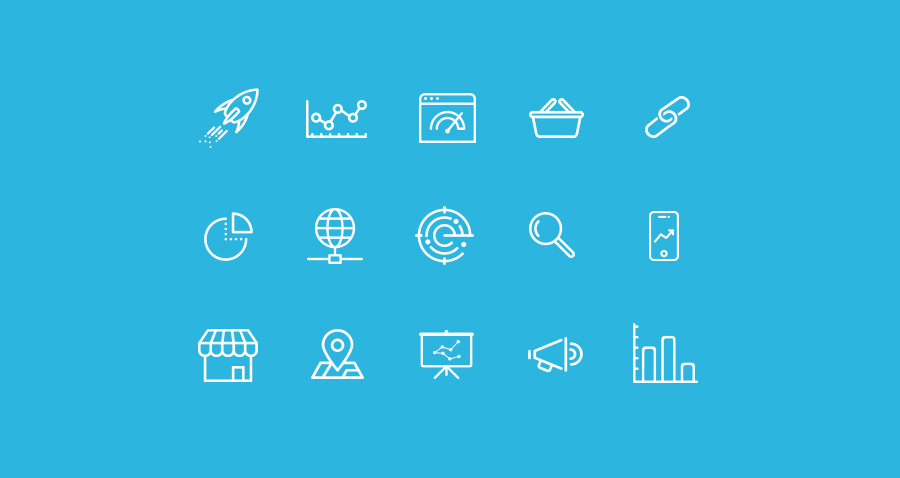 02/02/2015 Update: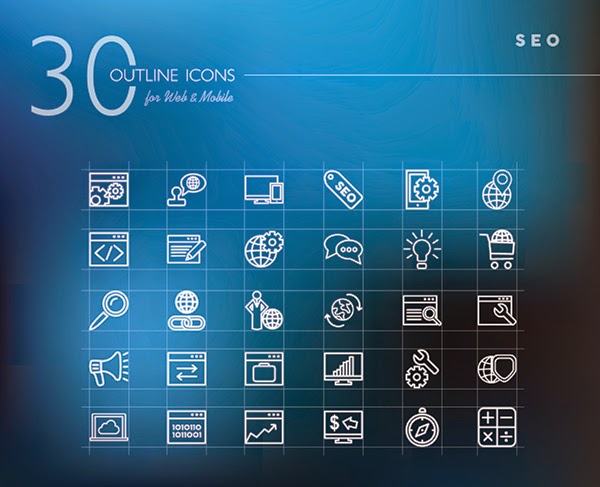 22/12/2014 Update:
A set of 96 free vector seo "search engine optimization" icons that you can download ; ai / eps formats.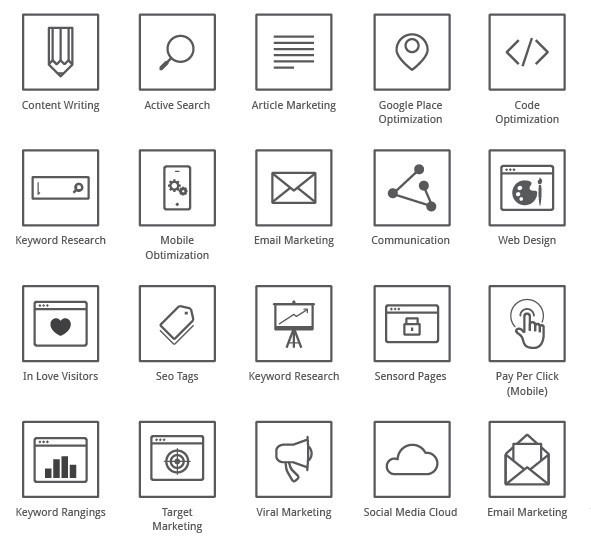 08/07/2014 Update:
These are 28 flat long shadow SEO services icons which can be used in SEO related projects as well as in printed materials.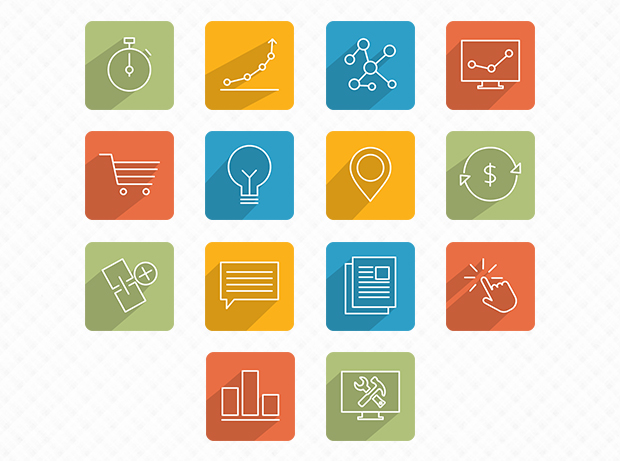 28/06/2014 Update: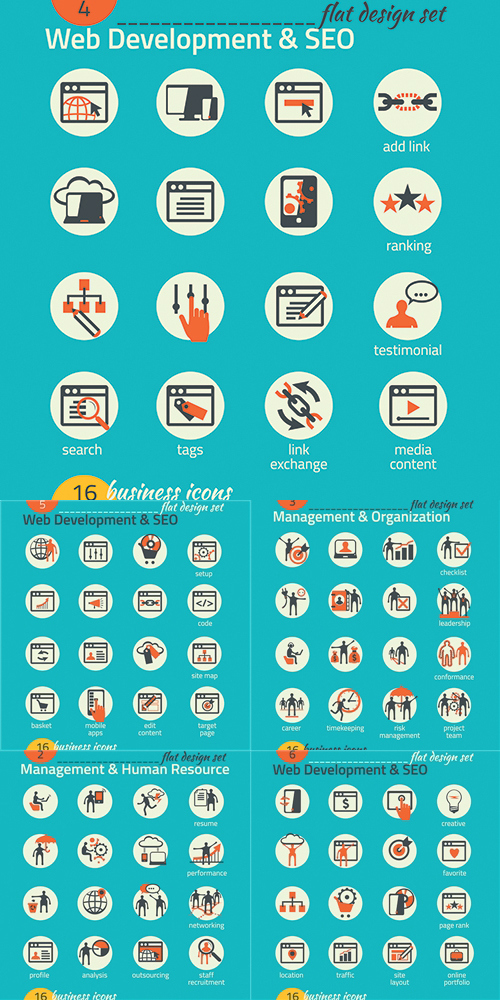 19/06/2014 Update:
36 colorful seo vector icons. Illustrator Ai, EPS and transparent PNG files included. Icons included: Rankings, seo awards, add backlinks, pagerank, magic magic seo tricks, cpc, checklist, add target, pay per click, social stats, server info, search engines, link building, share, market research, tag optimization, website security, sharing, rank statistics, add social presence, creative strategies, top rankings, goal reached, sitemaps, best keywords, statistics, top rank, email marketing, file export, statistics bar, article, coding, strategies and website crawlers icon.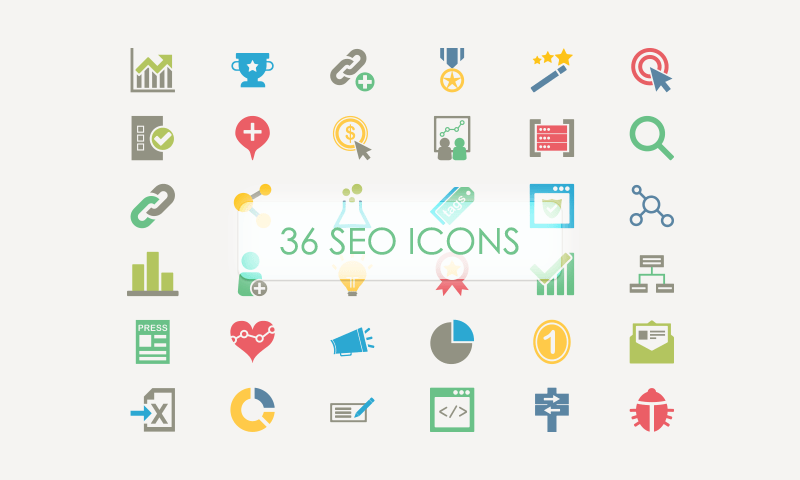 ---
This set of 12 flat SEO icons is perfect for adding a light-hearted and playful tone to sites.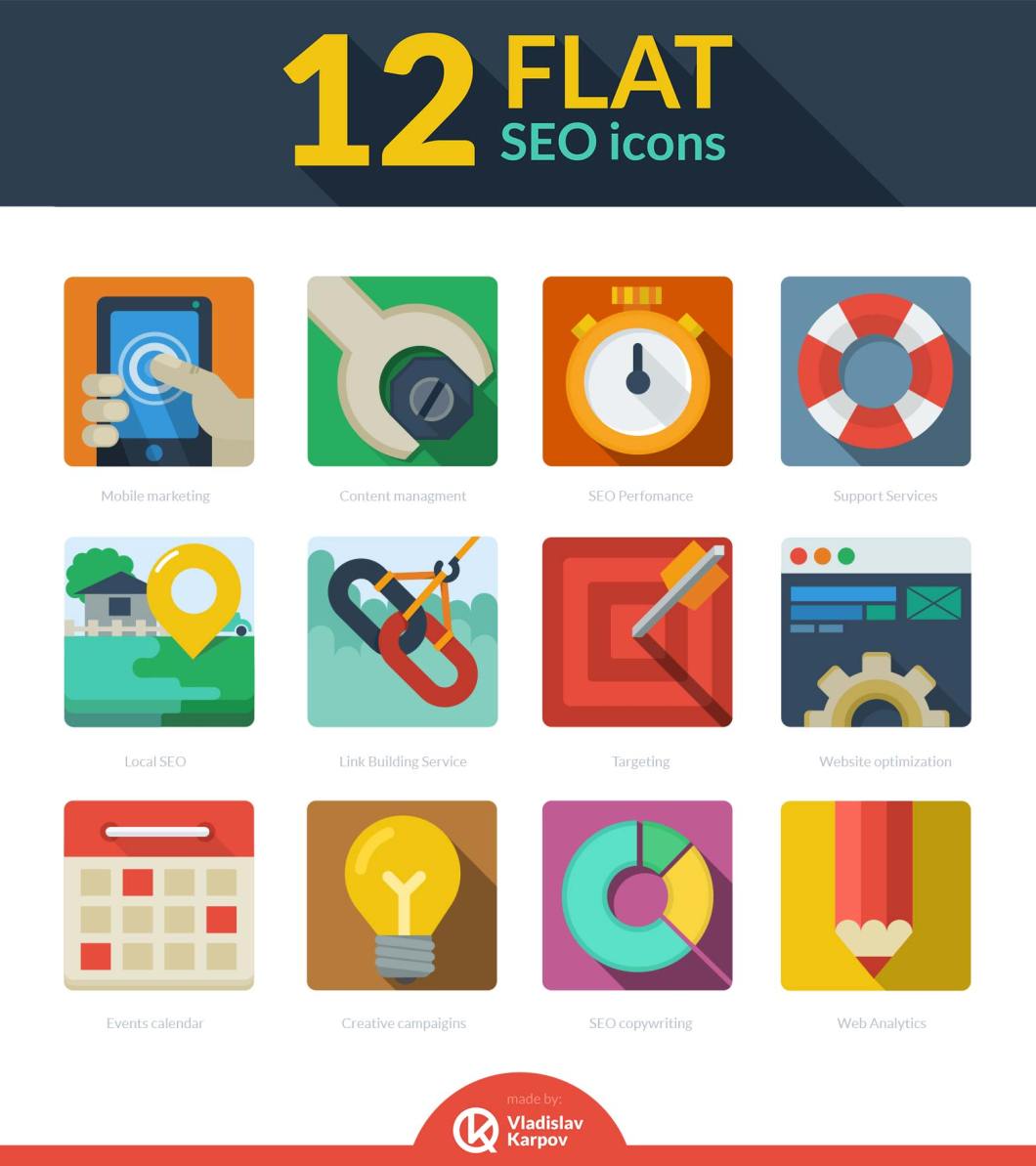 ---
This set contains 60 SEO Services icons that can be used for designing and developing websites, as well as printed materials and presentations. Available in: EPS, AI, SVG. Icons included: Active Search, Analityc, Article Marketing, Code Optimization, Google Place Optimization, Keyword Research, Landing Page, Link Building, Local SEO, Mobile Marketing, Page Quality, Page Speed, PPC Optimization, SEO Performance, SEO Tag, SEO Tips, Target Audience, Video Marketing, Website Design, Website Optimization.

---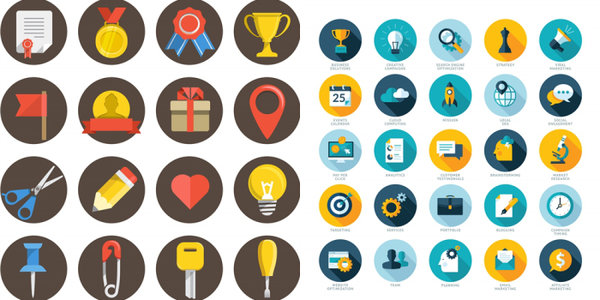 ---
Icons included: Back Link, Black Hat, Blog Commenting, Campaign Tweaking,Competitive Keyword, Content Writing, Custom Coding, Download Information, Email Marketing, Events Calendar, Homepage Optimization, Keyword Analysis, Keyword Selection, Link Building, Market Analysis, Mobile Marketing, Natural Link, Organic Search, Page Rank Checker, Page Speed, Pay Per Click, Places Optimization, Professional Consultancy, Retina Ready, Review Post, Search Engine Optimization, SEO Goals, SEO Monitoring, SEO Practice, SEO Tags, Social Media Marketing, Social Media Sharing, Target Audience, Target Keywords, Time Management, Upload Information, Video Marketing, Web Development, Website Optimization,White Hat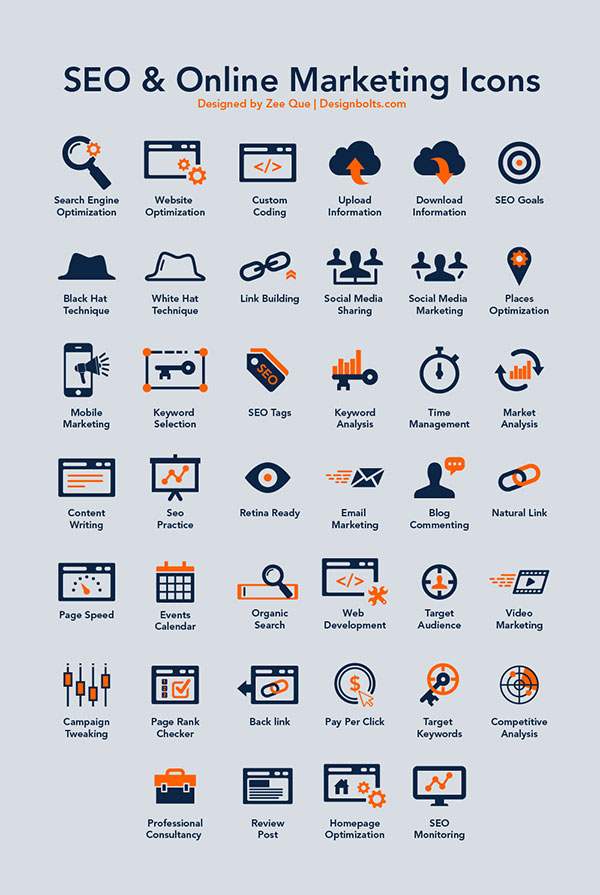 ---
Summary:
Don't forget to share with your friends the unique list of 5+ Free SEO & Online Marketing Icon Sets. If you have any advice or suggestions, please let me know.