When it comes to developing a new web design project, it is always challenging to do so from scratch. For that reason, designers always love free web UI kits, resources that can significantly assist in helping designers in saving time and getting their work done a lot faster.
There are plenty of UI kits you can find, but it's good to know of the latest free web UI kits to add to your design resources. These latest free web UI kits are resources that you can freely use to better your projects.
Last updated: Mar 03, 2023
Black & White is a free to use Web and Mobile Development UI Kit. There are over 120 components available in this library ready to be used in your designs. This Project contains two different example companies, each one done with a 'Light Mode' and a 'Dark Mode' styling to fully illustrate the flexibility of the UI Kit. Components can be used directly into your web or mobile designs without any need to do alterations to the components themselves.
A modern university UI kit for Figma.
An interior design Website UI Kit with a clean, minimalistic and modern design.
Totally free Web UI Kit for desktop interfaces with a full set of all components and descriptions.
Sep 05, 2022 Update:
A minimal clean wireframe kit that includes:
Chips
Inputs
Controls
Navigation
Placeholders
Loaders
Modals
Tooltips
Toasts
Header
Footer
July 20, 2022 Update:
June 13, 2022 Update:
A modern e-commerce UI kit for toy store design.
A set of 10 responsive, mobile-friendly login and register UI templates in Figma.
May 09, 2022 Update:
Save time and create things faster with this Google Chrome UI Kit for Figma. It's fully customizable, easy to use and available in multiple platforms, including Android, Windows and macOS!
Apr 03, 2022 Update:
An extensive UI Kit with all the Discord UI components.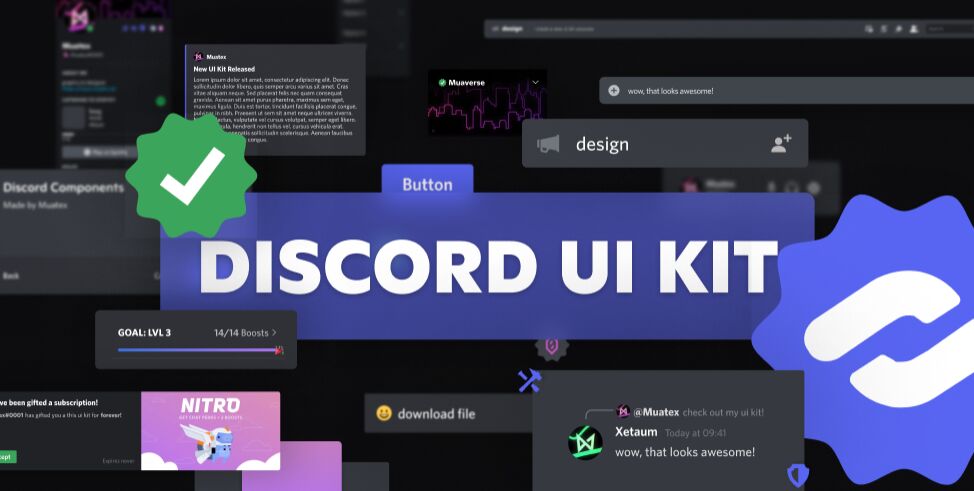 A basic web UI kit for small projects.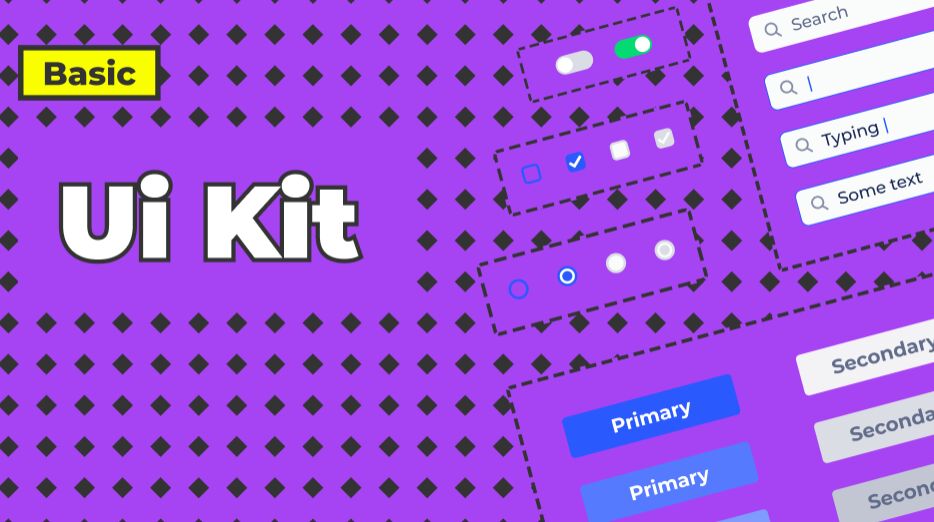 Mar 01, 2022 Update: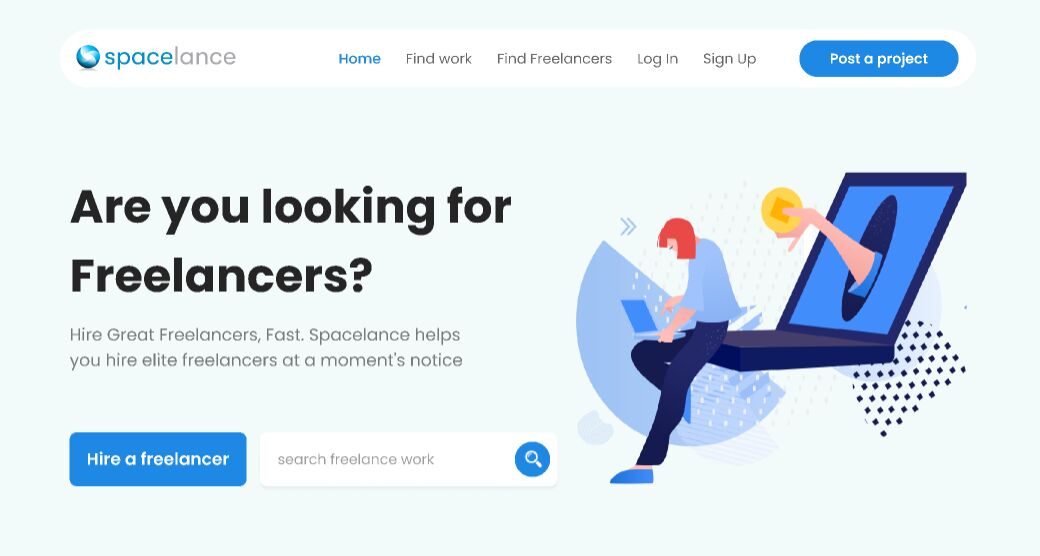 Dec 02, 2021 Update:
A set of dark UI components for modern websites.
Nov 19, 2021 Update:
A Desktop UI KIT with example of BOSH company real site.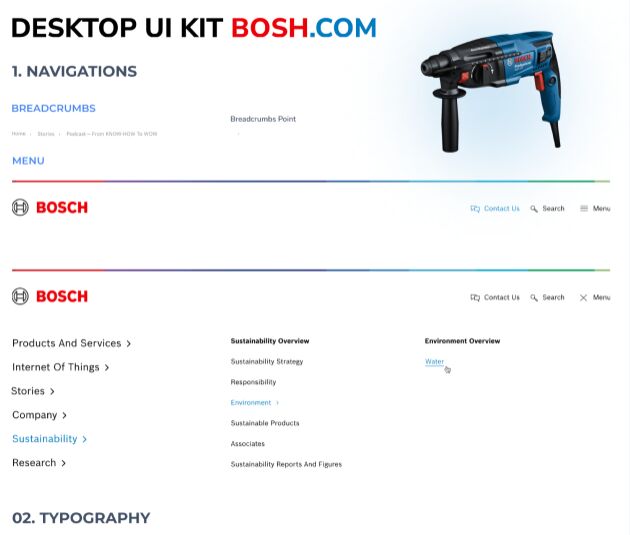 Oct 27, 2021 Update:
A FREE Booking Web App UI kit in Figma. 100% editable and scalable.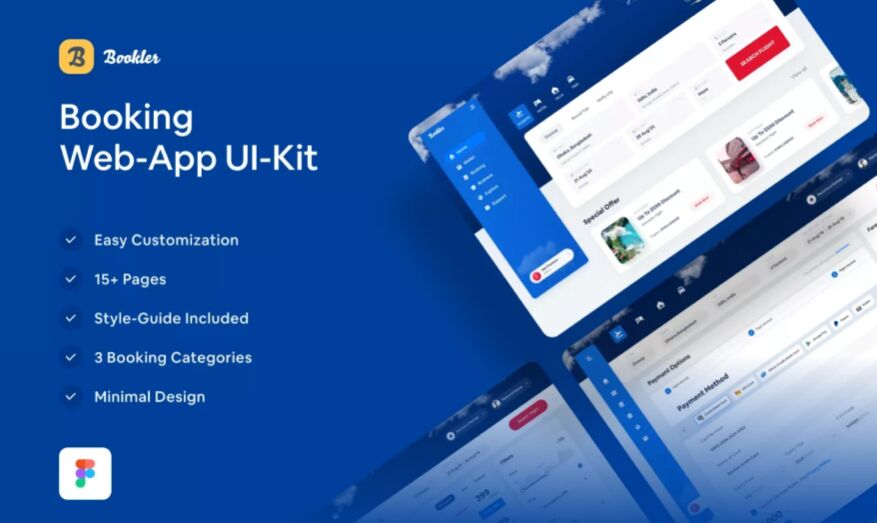 Sep 01, 2021 Update:
Aug 09, 2021 Update:
A professional UI Kit in Figma.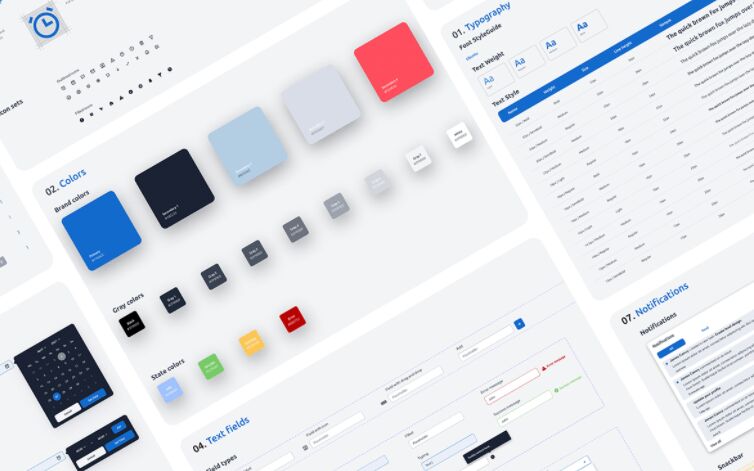 May 25, 2021 Update:
A comprehensive and easy-to-use Figma Library with organized components & atoms. It includes Bootstrap's colors, grids, and typography so that you can easily customize it to fit your brand or product.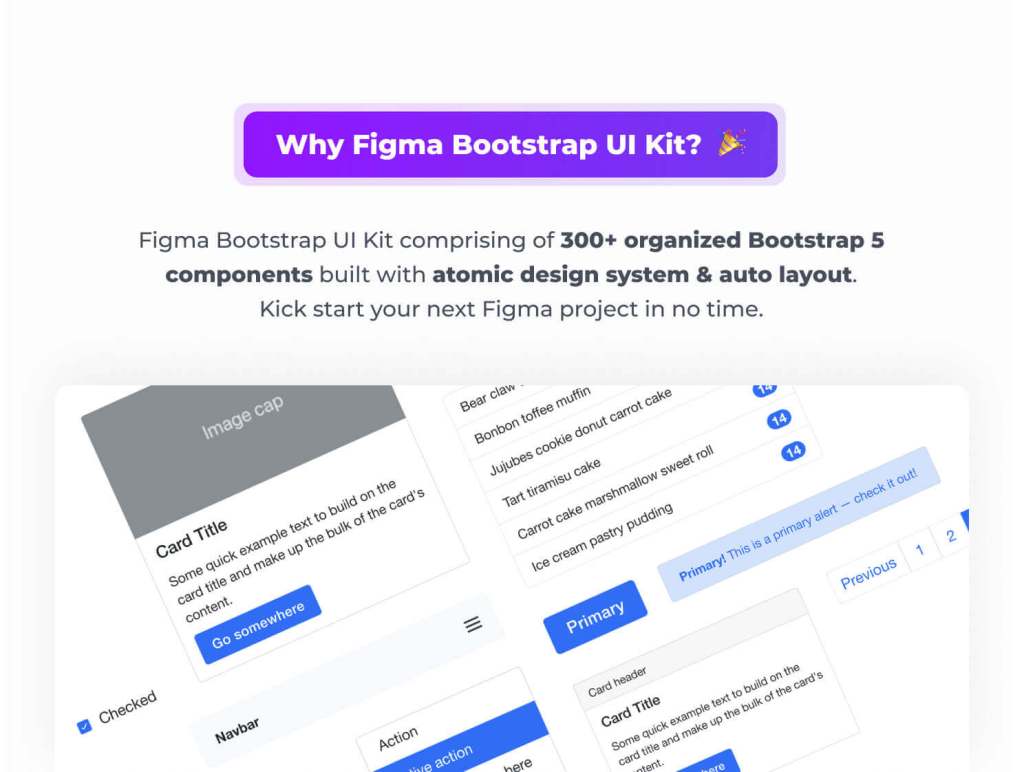 May 20, 2021 Update:
A Figma UI Kit that help you create your landing page design faster with pre-built blocks.
Jan 21, 2021 Update:
A modern UI kit for Photoshop and Illustrator.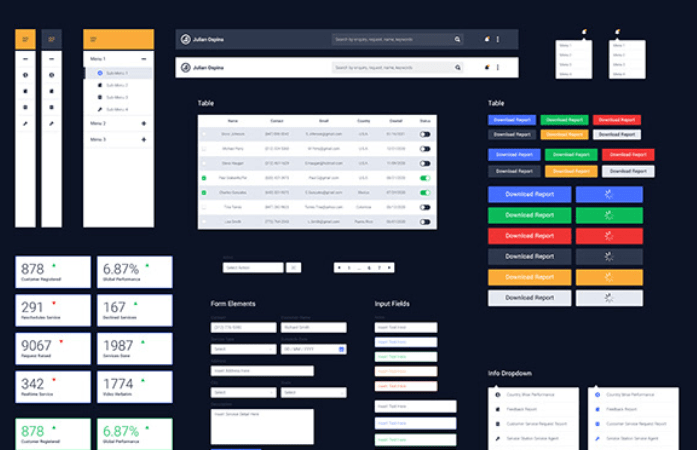 Dec 18, 2020 Update:
A modern web development UI Kit for Adobe XD.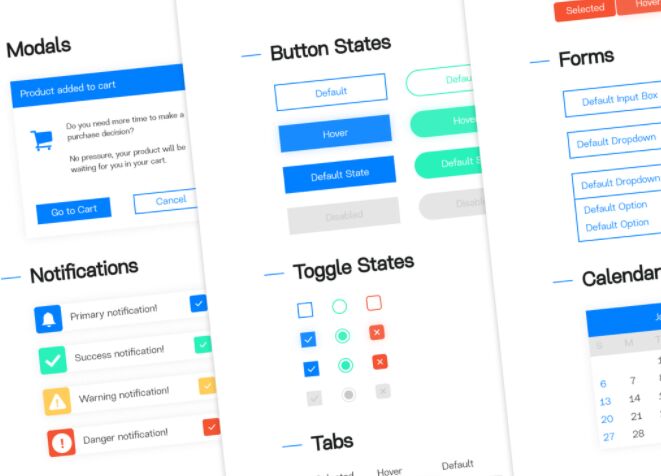 Nov 03, 2020 Update:
A free web UI KIT designed for non-profit organizations with 6 interactive screens.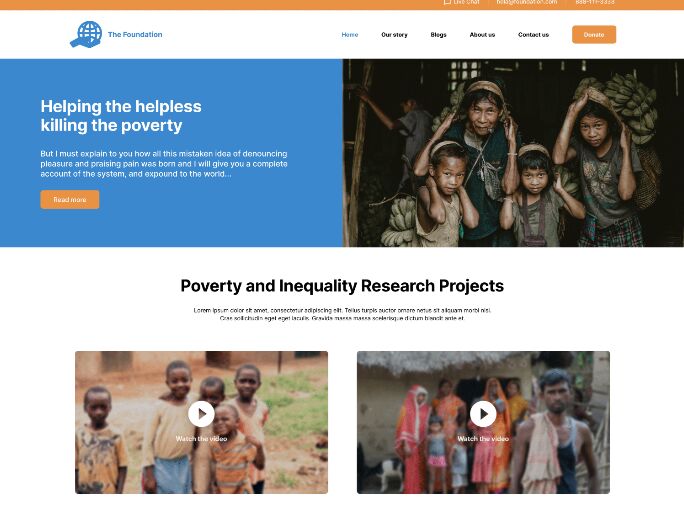 Aug 11, 2020 Update:
Design System UI Kit for busy designers. Includes 50+ components, 200+ symbols, 60+ icons, and 10+ type styles. Available in XD, Figma, and Sketch formats.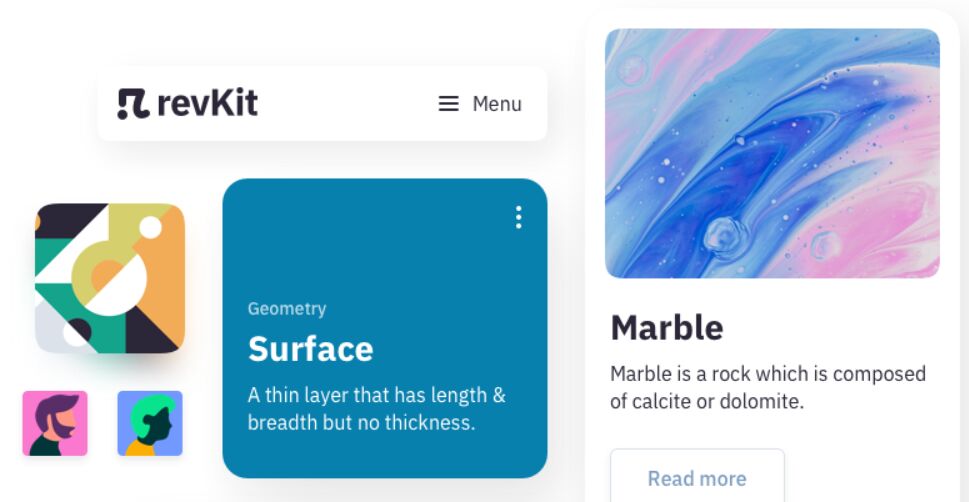 ---
July 29, 2020 Update:
An elegant, responsive, cross-platform website UI Kit for Adobe XD.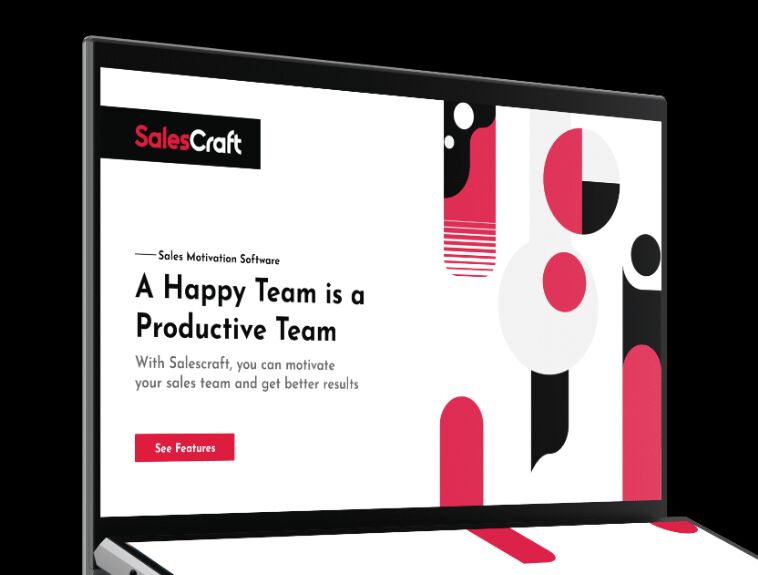 July 06, 2020 Update:
A Figma UI kit to help you create SMS distribution service websites. Dark and Light themes included.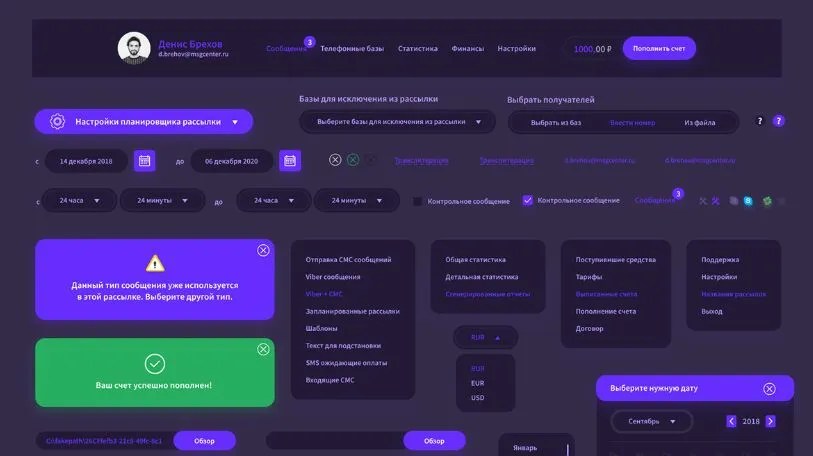 May 24, 2019 Update: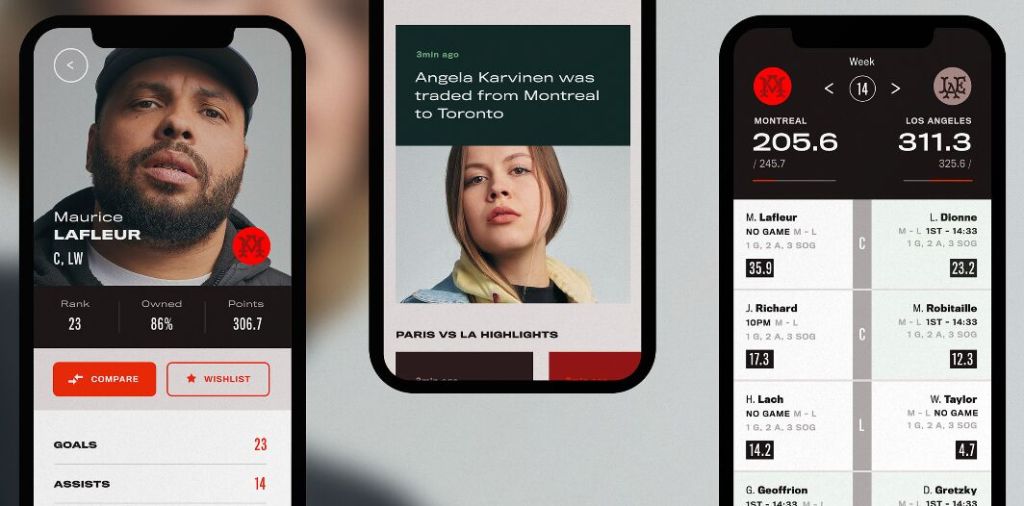 May 15, 2019 Update:
May 1st, 2019 Update:
49 screens for mobile. 23 screens for desktop.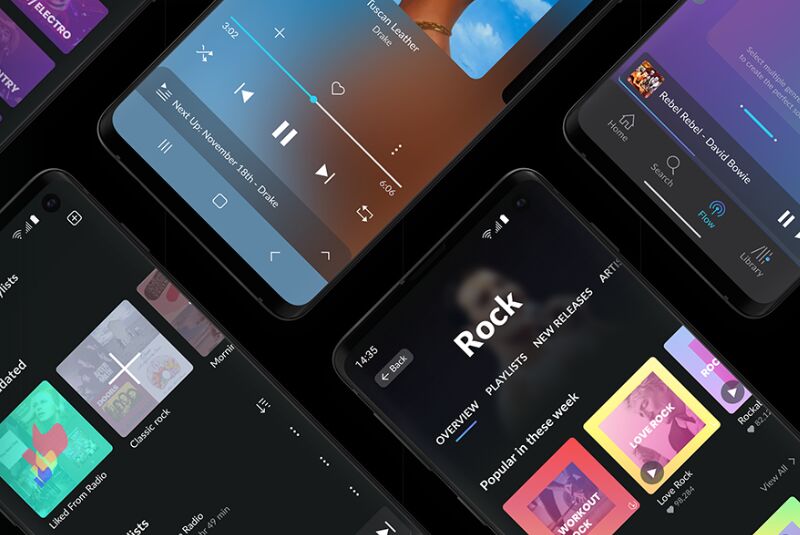 Feb 28, 2018 Update:
Boomerang is a high quality UI Kit built on top of the well known Bootstrap 4 Framework. This theme was designed as its own extended version of Bootstrap with multiple functionalities and controls added, extended color palette and beautiful typography.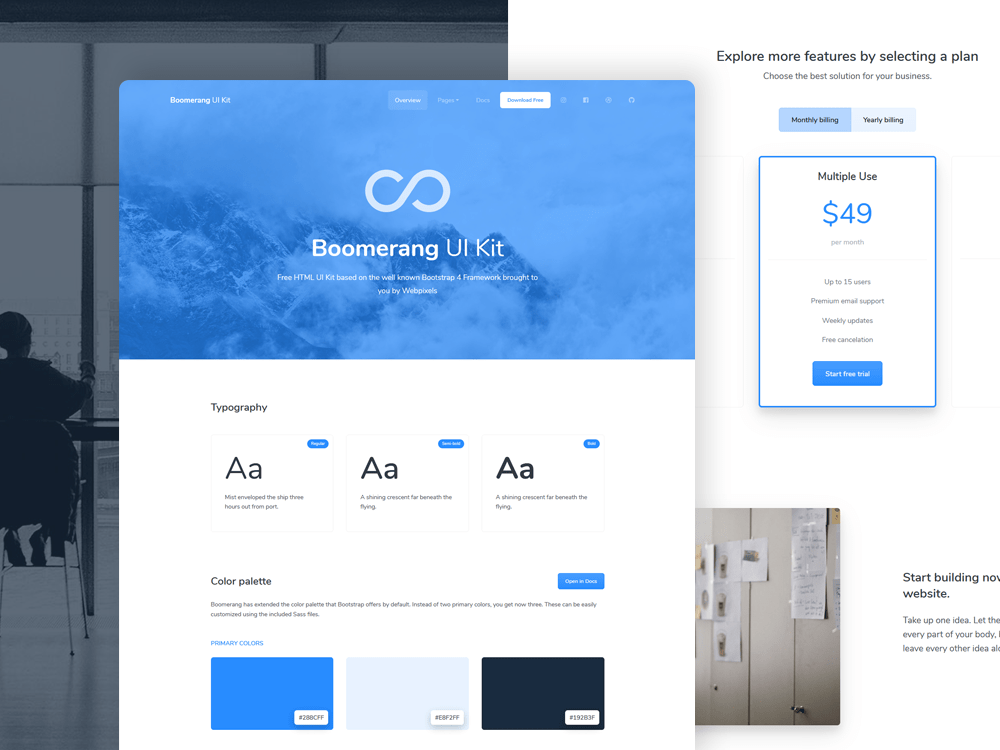 Dec 23, 2017 Update: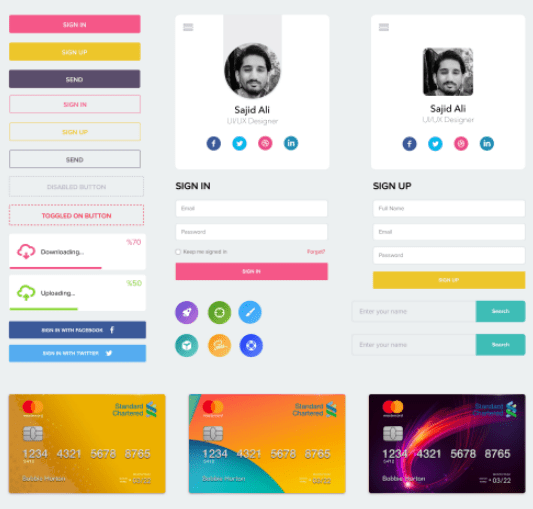 Nov 27, 2017 Update: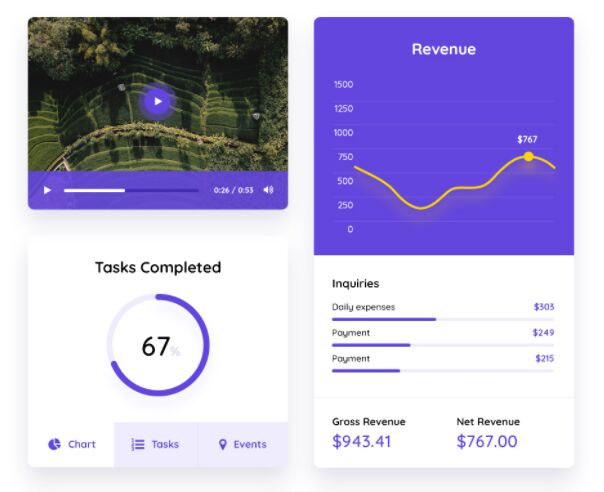 Aug 29, 2017 Update: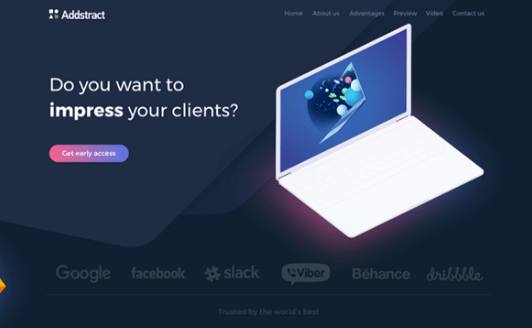 Jun 10, 2017 Update:
Now UI Kit is a responsive Bootstrap 4 kit provided for free by Invision and Creative Tim. It is a beautiful cross-platform UI kit featuring over 50 elements and 3 templates. Now UI is one of the most popular UI Kits online, provided in PSD and Sketch formats by Invision. We wanted to find a way for developers worldwide to benefit from using it. So, in collaboration with Invision, we are launching the HTML version for it!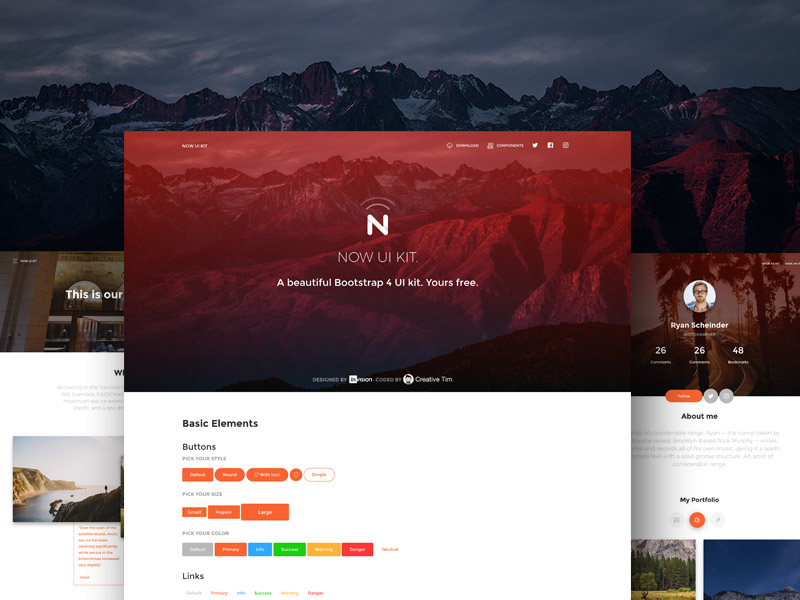 May 31, 2017 Update: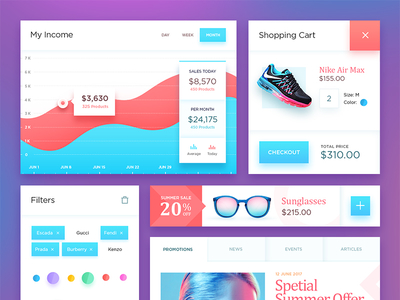 Dec 27, 2016 Update: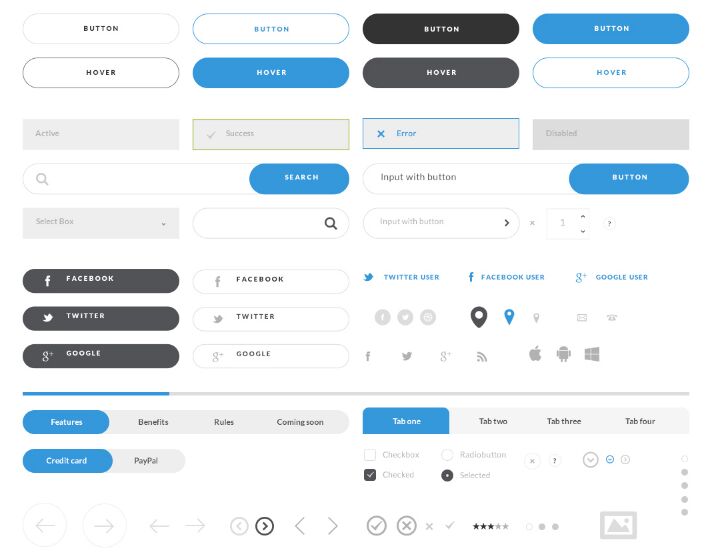 Dec 15, 2016 Update: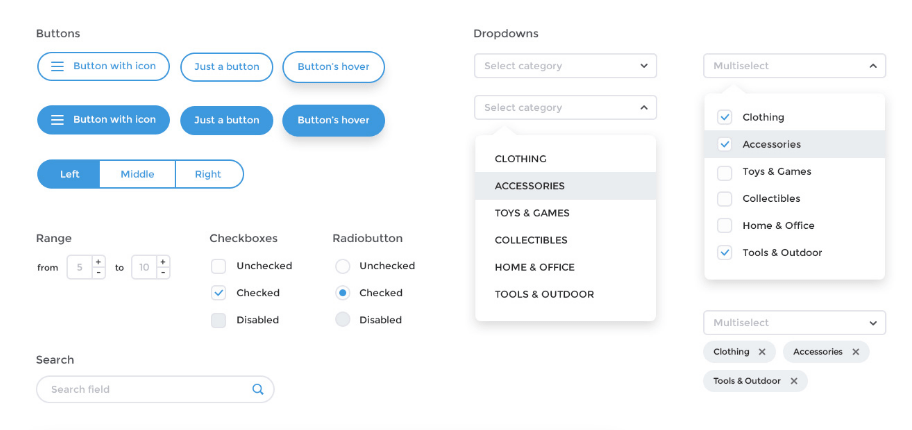 Nov 24, 2016 Update:
Oct 25, 2016 Update: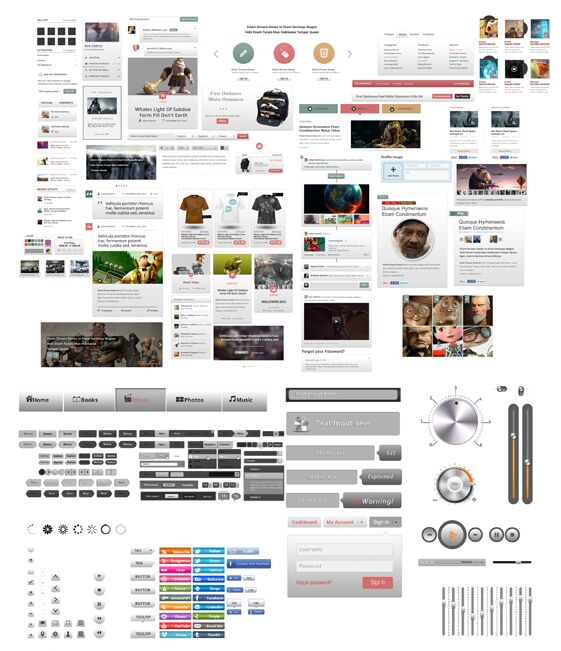 July 10, 2016 Update:
Tons of  handcrafted UI components created to increase your web creating speed,  for Sketch and Photoshop.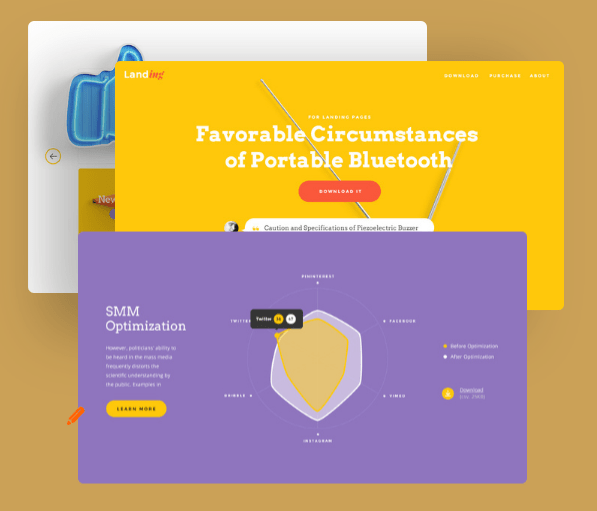 July 07, 2016 Update:
This UI Kit is fully free which means you can use it either for personal use or even for commercial use.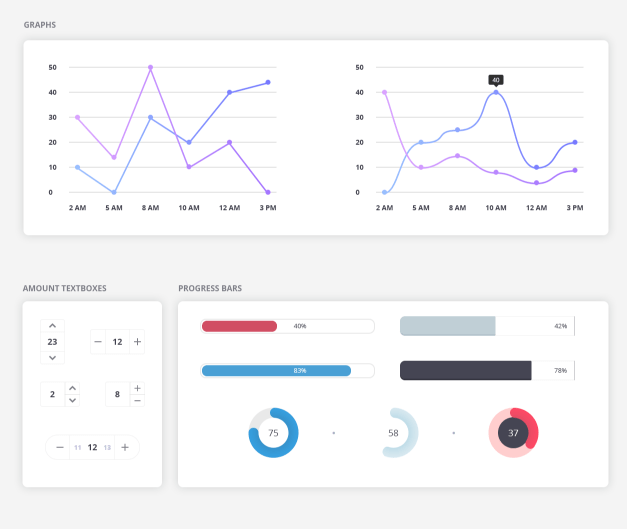 June 14, 2016 Update: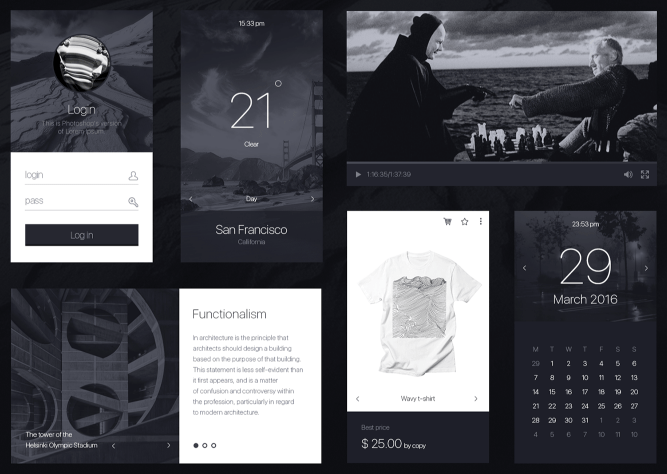 ---
This UI kit is optimized for high resolution screens with Retina quality elements. The zip folder contains two files, one with UI elements and another for a sample page mock.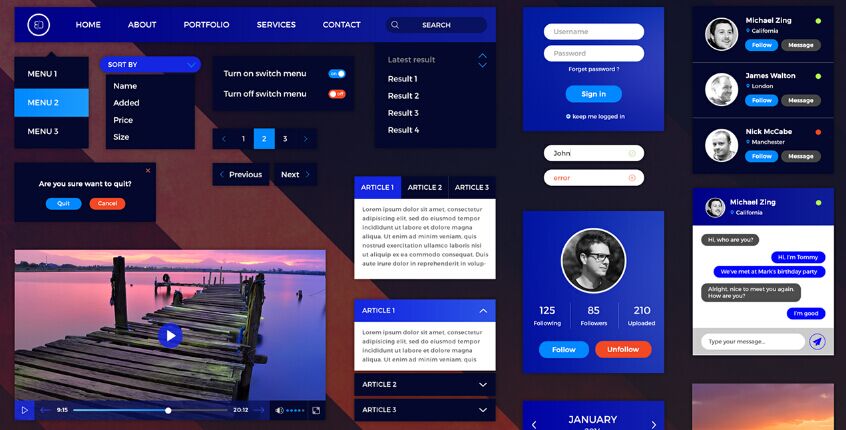 ---
AEREA UI KIT +50 Free elements UI KIT For personal and commercial use.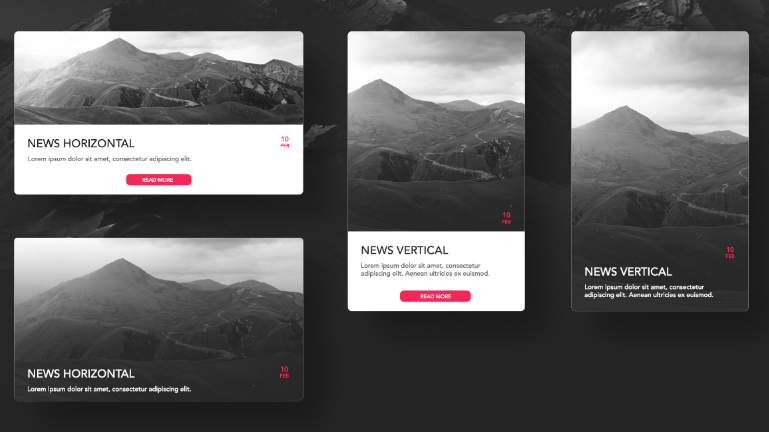 ---
A free Verve PSD UI Kit that you can use to build your next design project. All element has been built as vector shapes, making them easily scalable to larger or smaller size. The PSD application user interface elements including widgets, login form, ribbon and more. Just open the PSD file and start choosing what you like to create your custom UI, you dont need to have a good knowledge about Photoshop!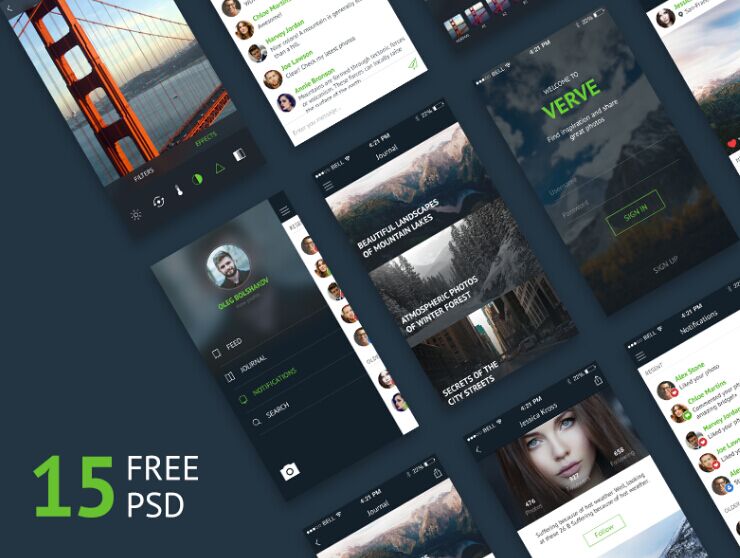 ---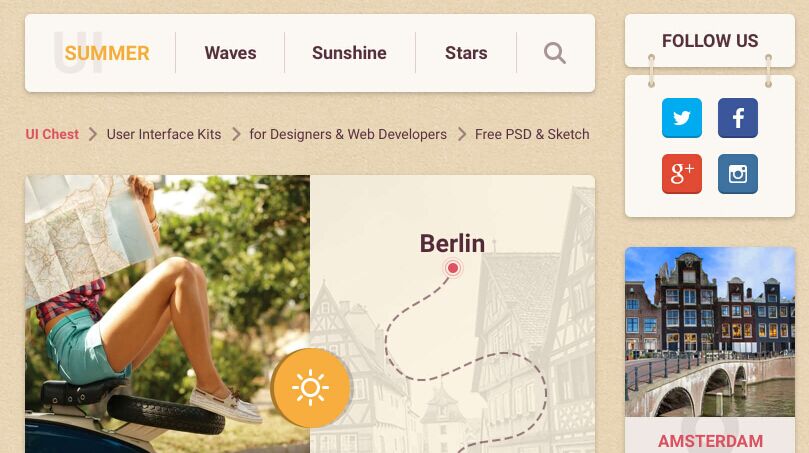 ---
A modern minimalist component based UI kit, perfect for designing a clean and stylish website for your personal or client projects. Overlap was built on a 12 columns Bootstrap grid system and comes in two file formats PSD and AI.
---